Support Our Mission
There are a variety of ways to support our mission and help America's youngest learners. Make a gift in a way that is meaningful to you.
| | | |
| --- | --- | --- |
| NOW ACCEPTING | | |
Mail Your Gift
If you prefer to give a gift via handwritten check or form, simply make checks out to Start Early and send them to our mailing address below. If you would like to make your donation with a credit card, in honor of or in memory of a loved one, please fill out this form and include it when mailing your gift.
Start Early
C/O PNC Bank
Lockbox # 775767
350 East Devon Ave.
Itasca, IL 60143
More Ways to Give
Donate Crypto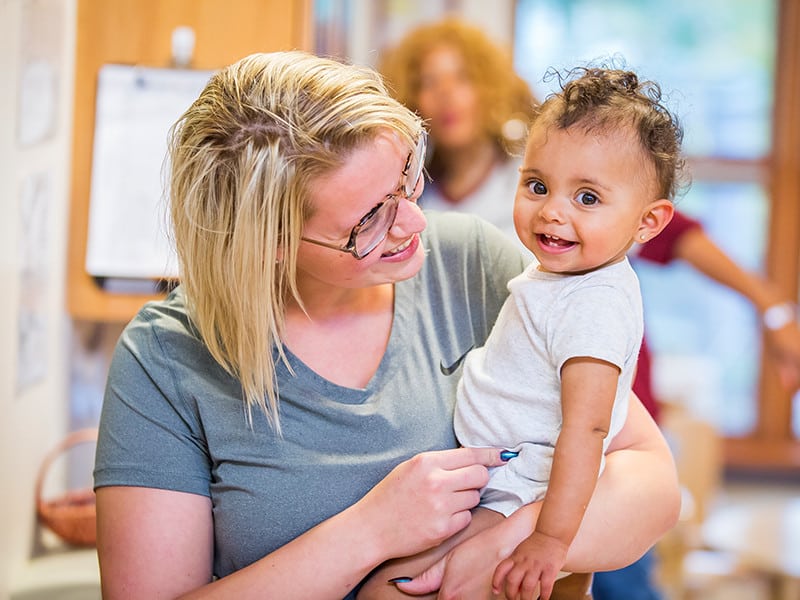 Donating cryptocurrency is another way you can support Start Early's mission. We accept donations in Bitcoin, Ethereum, and over 100 additional leading cryptocurrencies. Learn more.
Gifts of Stock or Investments
Gifts of publicly traded securities that have appreciated in value allow you to avoid capital gains taxes, while also receiving a tax deduction for your gift.*
To make a gift of stocks or investments, please send your broker's fax number or email address to Giving@StartEarly.org. Our team will then share instructions on how to transfer stock directly to Start Early's brokerage account.
To ensure that we correctly acknowledge you as the donor of the transferred stock, please also provide the following information:
Donor name and contact information
Name of the stock
Number of shares
Date of the stock transfer
If you are interested in making a gift of stock or investment and would like to learn more, email Giving@StartEarly.org.
*Start Early is a 501(c)(3) organization. Contributions are deductible as allowed by law. Please speak with your financial adviser about the deductibility of your gift.
Matching Gift
Double your impact with your company's matching gift program
Many companies offer a matching gift program to encourage employees to donate to organizations with missions that matter to them. Most of these programs match contributions dollar for dollar and can double, triple, or even quadruple the impact of your gift.
Please reach out to your employer to inquire about matching gift opportunities to extend the impact of your gift.
You can email your matching gift form (which your employer will provide) to Giving@StartEarly.org or send it to our mailing address:
Start Early
C/O PNC Bank
Lockbox # 775767
350 East Devon Ave.
Itasca, IL 60143
Our EIN number is 36-3186328.
Planned Giving
The Irving B. Harris Legacy Community at Start Early can help align your values with long-term legacy. Legacy gifts enable us to evolve in response to changing, priority needs and to invest in solutions for transformational change.
Will or Living Trust
A gift in your will is an impactful way to support Start Early. You can ensure your gift by including us in your will at any time.
To learn how to make a legacy gift to Start Early, email Giving@StartEarly.org.
Beneficiary Gift
Beneficiary designations include IRAs or Retirement Plan, Life Insurance Policy and Commercial Annuity. It only takes three steps to name Start Early as a beneficiary:
Contact your retirement plan administrator, insurance company, bank or financial institution for a change-of-beneficiary form.
Decide what percentage (1% to 100%) you would like Start Early to receive and name us, along with the percentage you chose, on the beneficiary form.
Return the completed form to your plan administrator, insurance company, bank or financial institution.
Stay Connected
Sign up to receive news, helpful tools and learn about how you can help our youngest learners.